Genesis Graduation Gown Lengthen Morph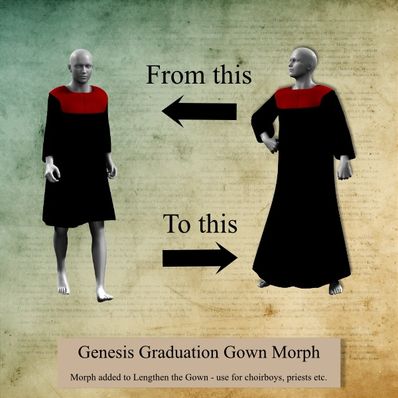 A Morph to lengthen the Graduation Gown so it can be used as for choirboys, priests, etc.

Just place the data folder in the original one that came with the Gown.

Commercial renders OK. Contents not for redistribution.
| | | |
| --- | --- | --- |
| Added: 12 Apr 2013 | Downloads: 1118 | Likes: 47 |
USAGE RESTRICTIONS
My items are not to be used on the Second Life website. They have recently changed their TOS and are legally able to take/steal anything uploaded and resell/redistribute the items.